Personalized, Proactive Support and Priority Service for your busy life.
---
Welcome to KS Audio Video's premiere proactive and priority service plans.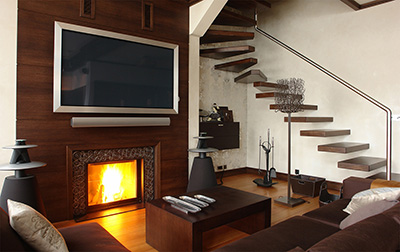 While no one wants to think about future expenses, as we all know, proper preventative maintenance can extend of the life and quality of your products for years. Just like buying a new car, truck or SUV, that vehicle will last longer and perform at a higher level if you change the oil regularly and have it regularly serviced. Likewise, these programs are not mandatory for any KS Audio Video customer but rather are offered for your benefit to help you get the most from the audio, video, networking and other custom solutions we offer.
By utilizing quick, proactive maintenance, our talented staff can sometimes alert you to problems with your system even before you notice the issue. Our talented KS Care staff use the industry's latest technology to monitor your system and provide world-class support and service.
From courtesy calls to update firmware to remote problem-solving, our goal with KS Care is to prevent unnecessary truck-rolls to handle minor issues with your system that can cause large headaches for you, our valued customer. By utilizing the industry's latest remote servicing technology, our staff can investigate and fix common problems without needing to disrupt your day to meet you at your home to have a technician solve your issue. While KS Care cannot and will not eliminate the necessity for service calls in certain situations, it can prevent unnecessary disruptions in your life and the equipment you need to enjoy your life!
With service plans starting at ONLY $17 a month in annual or quarterly installments, you cannot afford to be without KS Care today, tomorrow and for the future.
---
Ovrc Pro
Internet Speed Trends and Performance Monitoring - OvrC Pro with the installed Pro Hub allows technicians to run speed tests on your network and monitor performance over time to identify any concerning trends to better identify potential networking issues.
Scan & Monitor Devices - Once installed, the OvrC Hub automatically finds all IP devices on the network, relaying relevant device information to OvrC and regularly checking their online status.
Advanced Remote Access Devices - The Hub automatically scans the ports and services available on devices and makes them accessible to technicians to assist with remotely servicing common issues.
Lifetime Pro License - No recurring licensing fees for using the features.
Access to OvrC Home App!
OvrC Home
Convenient - OvrC Home is a new App that allows you to fix certain issues with the touch of a button without ever having to contact support.
Customizable - With more OvrC enabled devices in any home or business, this App can be used to reset multiple devices in specific sequences to properly restart complex systems or it can be customized to handle minor fixes and reboots with conveniently labeled buttons.
Easily Accessible Contacts for Support - This App was designed to help the customer. However, if there is an issue which is beyond what the App can be used to handle, there is an easy way to contact support through the App via email.
Great for Families - Multiple people can be OvrC Home App users in the same house, that way everyone has access to the simple tools available to fix the most common issues.